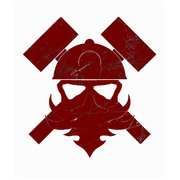 Miner Wars is an open-world, sci-fi space franchise set in the immediate years after an apocalyptic event. Unlike most sci-fi genre games, the premise of the story revolves around the lack of human adaptability to space, and the factionalizing that occurs when vital resources such as food and fuel become objects to fight over. The franchise is currently being developed by Keen Software House a. s., an independent software company composed of staff from games franchises such as Mafia 2, FreeSpace, Saints Row and Red Faction: Guerrilla.
The first full instalment, Miner Wars 2081, is a 6DoF survival-action space simulator set in a fully destructible environment, and featuring both single player and multiplayer campaign, free-play modes and an in-game editor. Official development of the project commenced in 2009, and is scheduled for worldwide release in Q1, 2012. Miner Wars 2081 will run on the VRAGE engine, built bespoke by Keen Software specifically for the title.
Miner Wars 2081's release will be followed soon after by the Miner Wars MMO (working title), a massively multiplayer version of Miner Wars complete with many factions to choose from or create for yourself, and a new story with hundreds of quests and battles to be waged.